Butterfly Twists
is a British women's footwear brand that embodies innovation, beautiful simplicity, and great fashion for everywhere you go.
Working as their only designer, it was quite interesting being involved in a diverse range of projects such as the 2015 'Anytime, Anywhere' campaign. I was managing the production of advertisement supports by cooperating with PR companies, press and blogger partnerships.
The digital part of the campaign are made up of 50 interactive videos developed by our team and directed by
Fred&Farid
(digital communication group).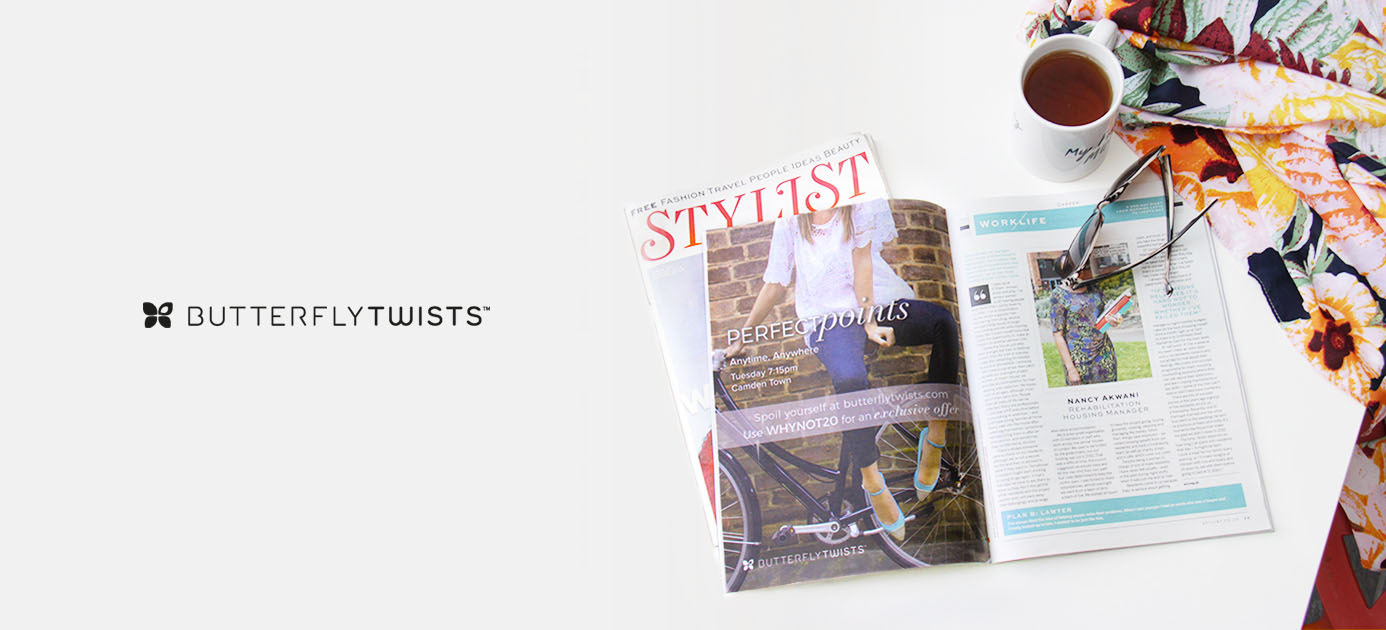 Press ad designed for the Stylist magazine.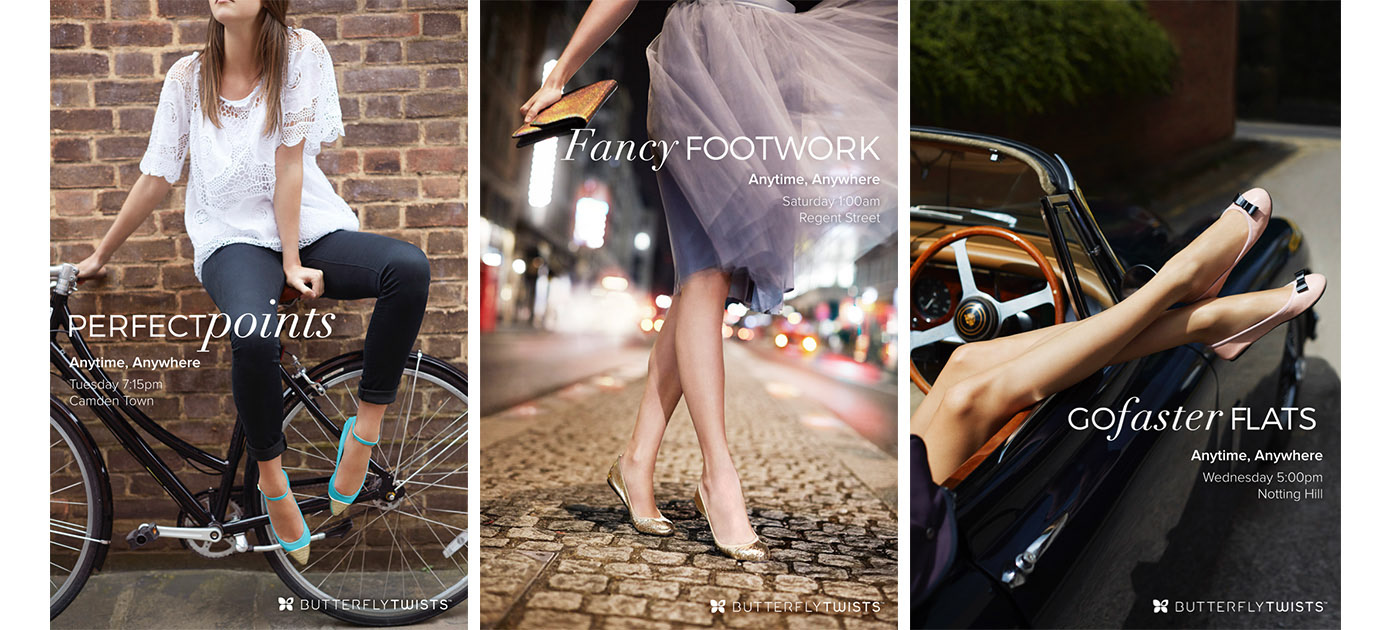 Teaser video for the 'Anytime, Anywhere' campaign. The videos are funny, cute or interactive, they provoke positive emotions and engagement. The idea is to demonstrate that these comfy & stylish ballet flats can be worn in any situation.