The idea was to show a house, villa or small building, representing the shape of the properties they sell. The logo has been designed with a perspective on the letters F and M shaping a house. The serif font was chosen in order to represent professionalism and stability, in contrast with the rest of the layout inspiring modernity.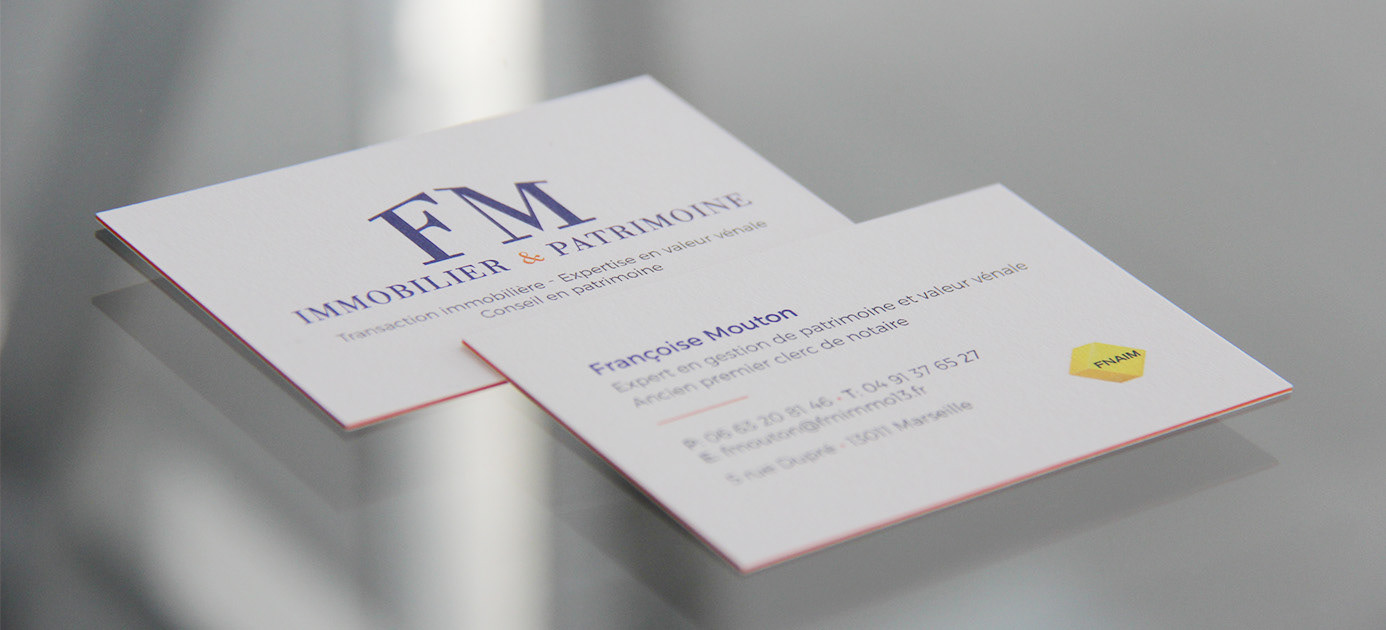 I Have chosen an interesting design for the business cards. 
The business cards are made with 4 layers of paper, to create thick 600g Luxe stock. These orange layers are a nice way to show the colour highlight from the '&' in the logo.